Daokebaba is a very good online sharing platform for electronic documents. Many of the latest documents can not be found in Baidu Library, but can be found in daokebaba, so I use daokebaba most to find documents.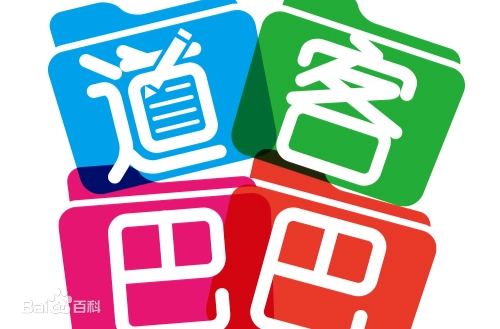 In addition, users can also earn daokebaba points by publishing copyright electronic documents on daokebaba platform. This point can also be withdrawn. 100 points = 1 yuan. Baidu Library and other major document sharing platforms may operate in this way. Of course, it is fair for daokebaba to deduct 20% of your income points as the platform handling fee.
Proposal to add a promotion system to daokebaba
Then Lao Da suddenly came up with an idea today. Daokebaba platform is equivalent to Taobao of electronic documents. Users who upload documents for sharing and earn points are equivalent to Taobao stores. Can daokebaba also make a promotion system like Taobao alliance, and Internet users enter daokebaba platform and buy documents through the promotion links of daokebaba members, Then give a certain percentage of points commission to the members who publish promotion links, so as to better promote the daokebaba platform, increase the exposure of platform documents and the number of sharing downloads, which is of great help to improve the overall income of daokebaba.
Then I submitted this suggestion through daokebaba's online customer service: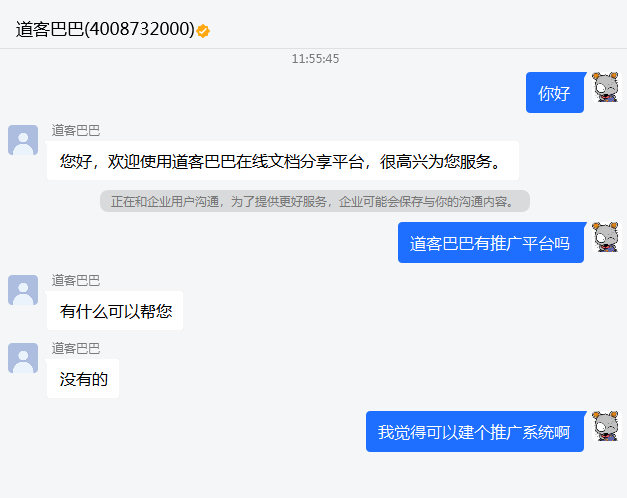 Then daokebaba's customer service ignored me…
Isn't that a good suggestion?--ha-ha