Japan plans to build the first nuclear fusion power plant, which is expected to be put into operation within 5 years
What is nuclear fusion power generation?
Nuclear fusion power generation is a technology that uses nuclear fusion reaction to produce heat energy, and then uses heat energy to generate electricity. It is an important technology being studied in the 21st century. It mainly heats the fusion fuel to a high temperature of more than 100 million degrees, makes it produce nuclear fusion, and then uses heat energy.
Compared with the nuclear fission reactors used in nuclear power plants in operation in various countries in the world, the deuterium, tritium and other resources used in thermonuclear fusion are unlimited and easy to obtain, and its safety is unmatched by nuclear fission reactors.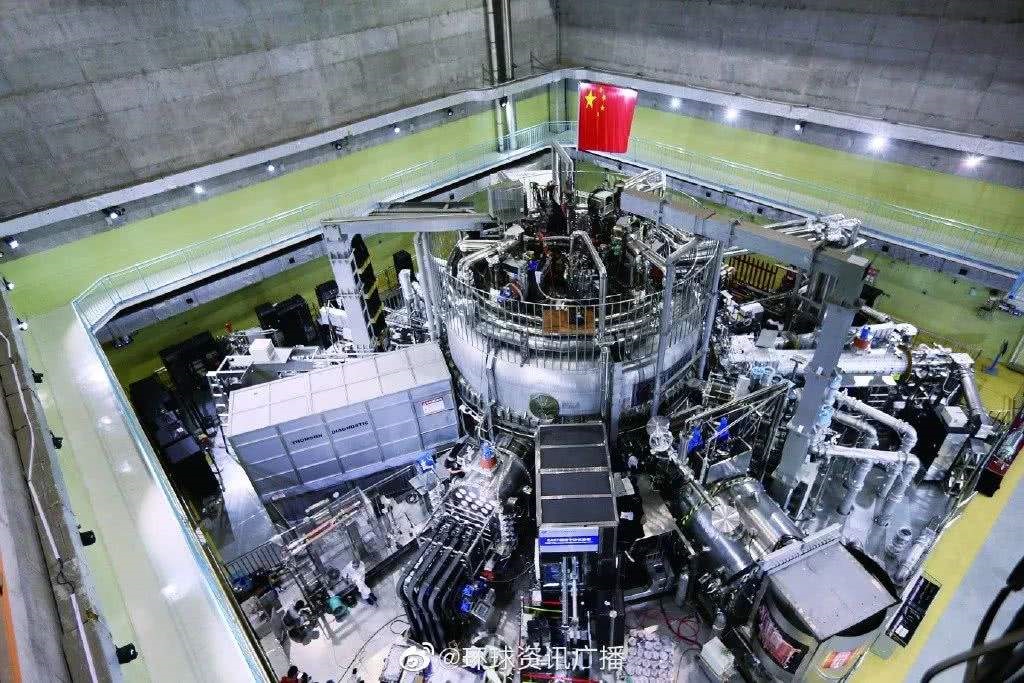 Controlled nuclear fusion power generation has a great impact on the future world
Lao DA has always believed that the energy of the future world will mainly rely on controlled nuclear fusion power generation, which is a clean, efficient, safe and cheap energy. Once the technology of controlled nuclear fusion power generation is mature and popularized, it will completely rewrite the energy pattern of today's world. It will also have a far-reaching impact on the world economy and politics.
Therefore, now major countries are vigorously developing the research of controllable nuclear fusion, hoping to master the technology of controllable nuclear fusion power generation as soon as possible and grasp the rice bowl of energy in their own hands. Imagine that if China takes the lead in mastering the controllable nuclear fusion power generation and large-scale application, and cooperates with China's UHV transmission technology, it can build a super grid in Eurasia, deliver a steady stream of clean power to all parts of the world, completely disrupt the passive pattern of oil and gas energy, and even master the lifeline of the world economy. Conversely, if the United States takes the lead in mastering the technology of controllable nuclear fusion and restricts the promotion and application of technology in other countries, the energy and economy of China and other countries will be firmly grasped by the United States and very passive.
Japan is also vigorously developing controllable nuclear fusion power generation technology, because Japan is an energy tired country. If it can master this inexhaustible clean energy, it is also very important for the development of Japan.
I wrote this because I saw a news about Japan's construction of the first nuclear fusion power plant, which is forwarded here. Of course, I still hope that in the future, countries around the world can make peaceful use of nuclear fusion energy and contribute to eradicating world poverty and solving world food, drinking water, greenhouse gases and other problems.
Japan plans to build the first nuclear fusion power plant, which is expected to be put into operation within 5 years
According to Kyodo news agency, Japan's first nuclear fusion power plant will be built by domestic enterprises. A start-up company in western Japan said it plans to build the first pilot plant to generate electricity through nuclear fusion in Japan. At present, this technology is attracting high attention because it is a new method of producing energy without emitting carbon dioxide.
Kyoto Fusion Engineering Co., Ltd. is a start-up enterprise located in Kyoto Prefecture. CEO Fugao said that the company is committed to putting the plant into operation in the next five years. At present, the company has obtained some funds and started design.
The company said that in addition to a reactor that can generate heat to produce a small amount of electricity, the experimental plant will also be equipped with a heat exchanger and turbine, and the power generation capacity is expected to reach tens of kilowatts.
Nagaoko said that although there are experimental reactors in Japan and abroad to prove the feasibility of nuclear fusion reaction, there are "rare plants really used for power generation even on a global scale".
An investment company established by Kyoto University provided part of the funds for the project, which was led and launched in 2019 by Nagao and xiaoxijue, a professor at the Institute of advanced energy research of Kyoto University.
Kyoto Fusion Engineering Company will develop nuclear fusion reactor equipment, including a key equipment that can effectively collect the heat generated by the reactor at a temperature of more than 100 million degrees Celsius. The company plans to use this factory to collect data for its equipment research and development.
In order to invest billions of yen in the project, the company has raised 1.3 billion yen from investment funds, including a fund related to the state supported Japanese investment company. The company also plans to borrow from large banks such as Mitsubishi UFJ Financial Group United Bank.
The company will hold talks with the central and local governments in the future to determine details, including the location of the plant.
Fusion power generation is to convert the energy generated by nuclear fusion into electricity. Experts say that unlike nuclear power generation by fission reaction, the fusion process is considered safer and will not produce highly active nuclear waste like current nuclear power plants.
As the US nuclear fusion start-up federal nuclear fusion systems received investment from Microsoft co-founder Bill Gates and Google last year, fusion energy has recently attracted global attention.
The Japanese government also promotes the research and development of fusion energy as a way to obtain clean energy in response to global warming. Japan plans to establish an expert group in the near future to strengthen its support in this field.