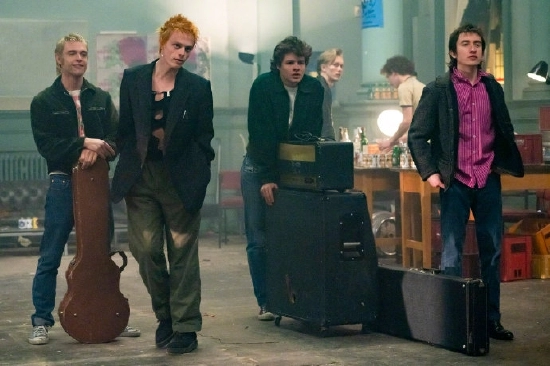 Pistol
Focus on the FX limited drama pistol of legendary punk rock band sex pistols, release stills, and announce the launch date: Hulu on May 31.
The play is adapted from the Memoirs of the band guitarist Steve Jones, "lonely boy: Tales from a sex pistol", directed by Danny Boyle (Slumdog Millionaire "guess the train"), with Toby Wallace (baby teeth) as Jones, Louis Partridge (Miss Holmes) as Sid vicious, Anson Boone (1917) as John Lydon, and newcomer Jacob Slater as Paul cook, Fabien Frankel (Viper) plays Glen Matlock and Maisie Williams (game of power) plays "Jordan" Pamela Rooke.
Craig Pearce (Moulin Rouge) is the main creator and writes the script with Frank Cottrell Boyce (24-hour Carnival Party), and Jones himself is the executive producer.