Diablo series is a classic game of blizzard
Diablo series games are the classic games of blizzard company. Lao DA has always liked this game. Since he had a computer in college, he began to play Diablo with his classmates. Play mainly Diablo 2. By the time Diablo 3 came out, Lao Da had already worked and downloaded and installed this classic game. Up to now, there is Diablo 3 in Lao Da's computer, but the desktop computer is a little old. Now we generally use surface laptop at home. In addition, the work is really too busy. We haven't opened Diablo 3 for a long time.
Diablo: immortality went on sale on June 2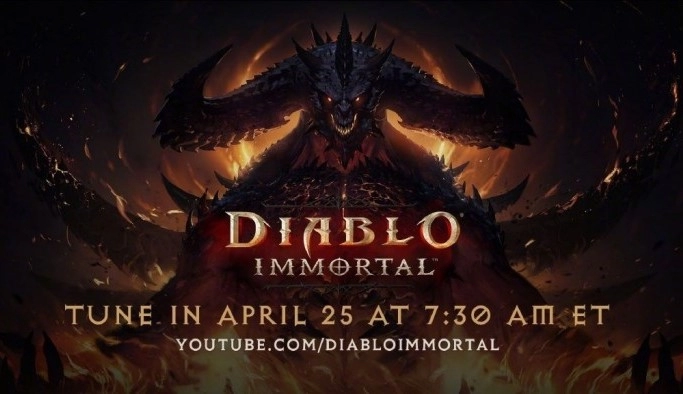 It has long been said that Blizzard and Netease jointly developed a mobile game version of Diablo called Diablo: immortality. However, Blizzard has always been slow to develop games. I feel that it has been several years since I first heard about the online game Diablo immortality. When I first heard about it, I was still playing Diablo 3.
Today, I finally saw a good news. Blizzard announced Diablo: Immortal online time. At Blizzard's live broadcast, Blizzard confirmed that Diablo: immortality will be launched on IOS and Android on June 2, and will be publicly tested on PC, supporting cross platform of PC and mobile phone. This fulfilled the commitment of Netease CEO Ding Lei, that is, "it came out in the first half of this year".
Introduction to Diablo: immortality Encyclopedia
Setting: Diablo: immortality is set between Diablo 2: the king of destruction and Diablo 3. Although the stone of the world has been broken, there are still strong corruption forces left in the fragments. Diablo's men tried to use the remaining evil force to summon the king of fear again. The world believes that Archangel Tyrell is dead and urgently needs new human heroes to resist all evil forces. The fragments of the polluted world stone have corrupted the earth and attracted ancient demons. They are also collecting the power of the world stone and want to use it to control mankind.
As the official mobile game of Blizzard, it is also a new work of Diablo series. The game not only inherits the classic Diablo painting style and broad world outlook, restores the smooth combat experience and immersive exploration fun, but also creates a new story plot and play method for the mobile platform. This time, it finally met the wishes of the majority of Diablo game fans and announced the release and online time of the game.
The game characters in Diablo: immortality have also been determined, including six classes: barbarian, magician, monk, demon hunter, holy army and necromancer. Among them, Lao Da's favorite occupation is the necromancer. He likes to play games easily. The necromancer can summon a bunch of small monsters to help you fight monsters. Just stand by and watch.
Diablo: immortality is free
Cooperate with Netease to release Diablo: immortal. I hope to run online according to the release time as soon as possible, so that Lao Da also has the opportunity to experience the Diablo of mobile game version again. Netease and Blizzard said that this mobile game version of Diablo is free and will be open to all users for free. However, according to Netease's operating habits, some in-game charging items will certainly be set, which are very normal.