Release of national urban ambient air quality ranking in 2021
In January 2022, the Ministry of ecology and environment informed the media of the national surface water and ambient air quality in December 2021 and from January to December 2021. Then the official account of WeChat public in Hainan eco environmental department today suddenly issued an article saying that Haikou ranked first in the air quality ranking of the 168 key city in 1-12 months in 2021. Become a city worthy of the name with the best ambient air quality in China. As shown below: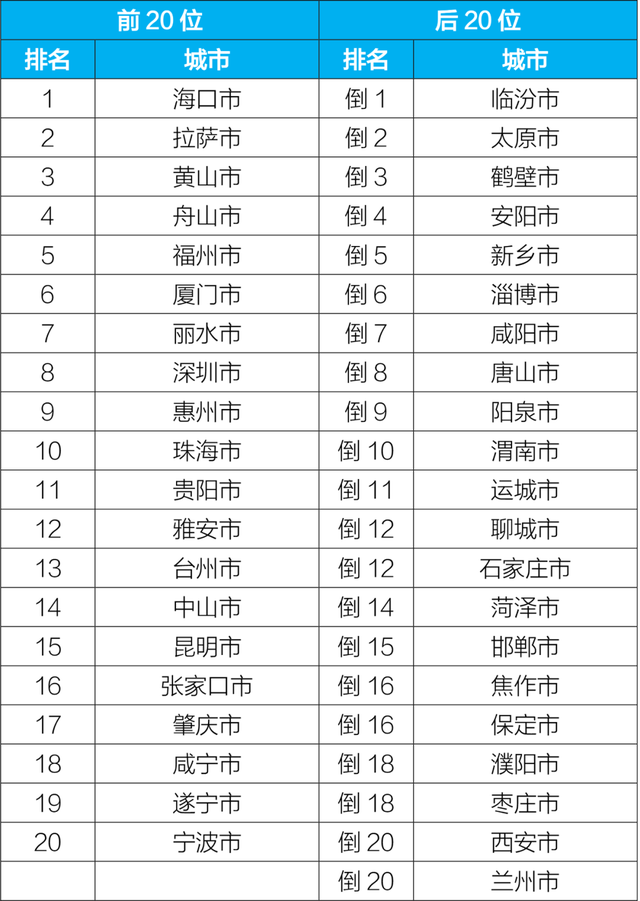 As a new Hainan (who has not been registered in Hainan for a long time), I am very happy. As an international tourism island, free trade port and national ecological civilization pilot area, Hainan Province has always had very good ambient air quality, which depends on the unique geographical location of Hainan Island and is also related to the fact that Hainan Province has always attached great importance to ambient air governance.
The environmental quality of surface water in Haikou is average
However, the Ministry of ecology and environment also released the ranking of cities with surface water environmental quality from January to December 2021. In this ranking of surface water environmental quality, Haikou did not enter the top 30 or the bottom 30, indicating that the surface water environmental quality of Haikou is not very good and needs further improvement.
The ambient air quality of my hometown ranks last
In the above ranking of cities with ambient air quality in 2021, my hometown, Zaozhuang in Shandong and Puyang in Henan, both ranked among the last 20 in terms of ambient air quality! And it's still tied for the last 18. Do you think it's a coincidence. Anyang and Hebi around Puyang and Zibo and Liaocheng around Zaozhuang have also entered the countdown list of ambient air quality. It seems that the ambient air in Northeast Henan and Southwest Shandong is really poor.
I hope my hometown will also work harder, learn from Beijing and quickly control the air quality!